A major website update, more inflation, a possible Australian bitcoin ETF and is the low in for the bitcoin price?
HardBlock Update
We've been working hard behind the scenes to bring our users a significantly improved user experience, especially on mobile. Look out for a special announcement with more information in the next few weeks.
Listen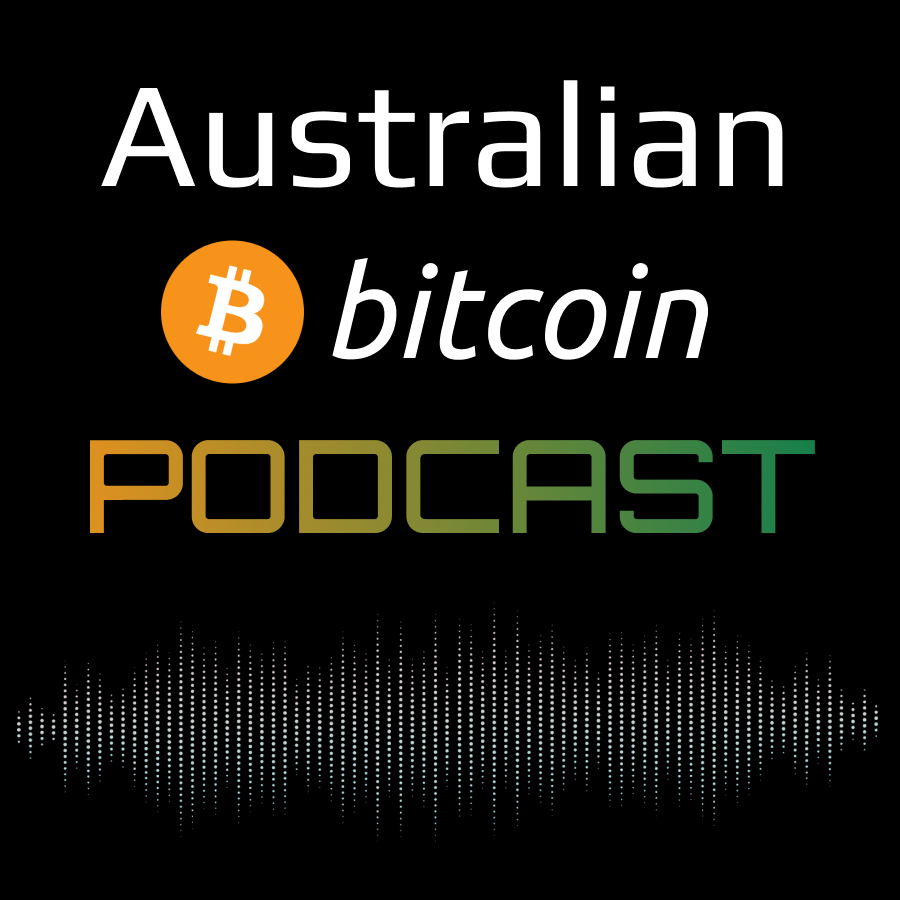 If you're interested in setting up an SMSF so that you can invest in Bitcoin, then check out the recent episode of the Australian Bitcoin Podcast which goes through this process step-by-step:
E34: Setting up and maintaining a SMSF and deciding how to invest (eg, bitcoin, gold, stocks, etc)
Once you've set up your SMSF, you'll most likely want to self-custody your bitcoin, there's an episode on a way to do that without a hardware wallet:
E35: Bitcoin Self Custody & Cold Storage (Paper Wallets, Air Gapped Devices, and Seed Calculators)
Search for Australian Bitcoin Podcast on the major podcasting apps or YouTube.
Bitcoin Headlines
Feeling time-poor and want to listen to the latest bitcoin news? Check out the Australian Bitcoin Podcast's recent news episodes for a summary of the stories below (Episode 33).
Global News
Australian News
Technical News

Price Analysis –
Where is the bitcoin price going? Logically with inflation starting to become a problem hard monetary assets like bitcoin and gold should be flying, but the opposite is the case. We've seen significant leverage flushed from the ecosystem in recent months which is necessary for a sustained move higher. We now appear to be at a strong support level. We are at an intersection between the 2017 high price and a lower channel line that has held since 2014. The chart below uses monthly candles to remove short term noise. We believe that the current price just under US$20,000 is the low for this cycle, and if the blue channel holds we could see US$30,000 before the year is over. But, the future is unpredictable, so we don't trade bitcoin, we HODL.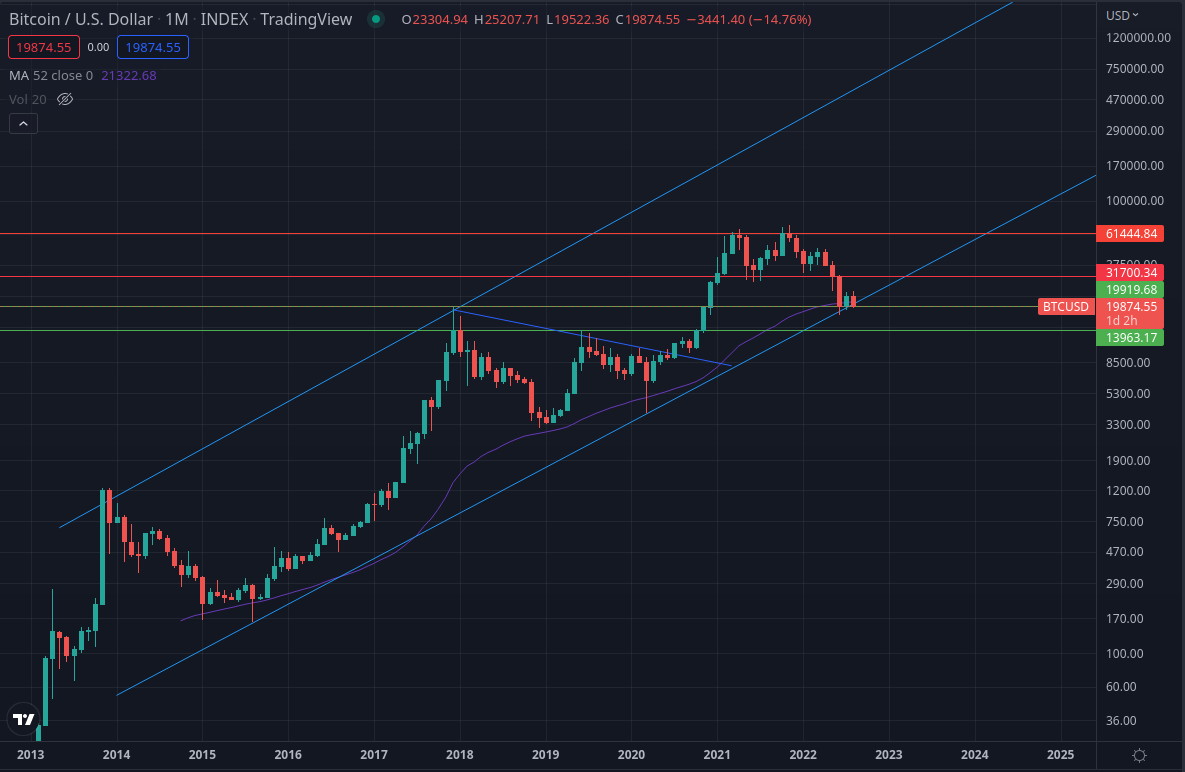 Food For Thought
It's a positive sign of bitcoin's maturity that more recent innovations are focusing on how to display Bitcoin's data in a more user-friendly manner. While our favourite blockchain explorer for reviewing fees and transactions is mempool.space, we are also struck by the sheer beauty of watching transactions come into the mempool on bitfeed.live
Bitfeed.live displays graphically every transaction arriving in the mempool, and then when a new block is mined, the transactions, represented as small squares of varying size, move into the new block. It's surprisingly watchable and a great way to explain Bitcoin to newbies.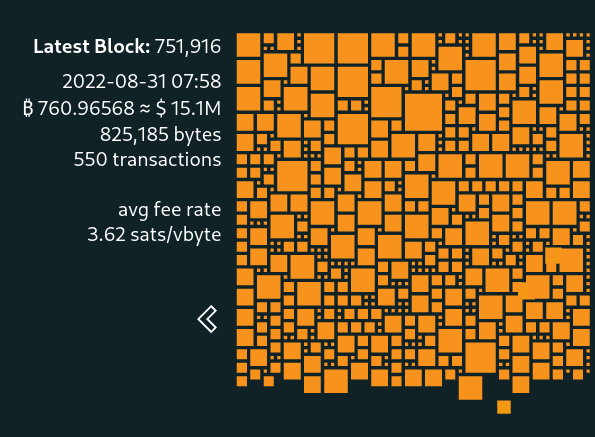 HardBlock Careers – Expression of Interest
Interested in joining the HardBlock team? We occasionally recruit for bitcoiners with a range of skills and experiences. Submit an expression of interest if you're keen!