What's the Sentiment?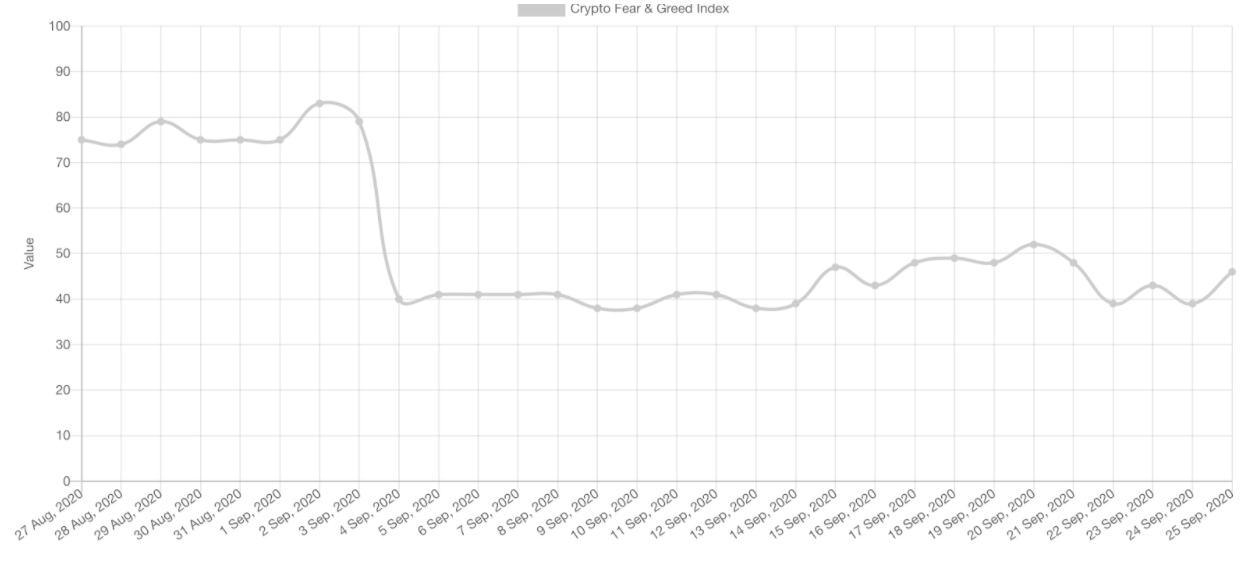 Bitcoin's recent rise had a cooling-off period at the beginning of the month, but has since bounced back to around $15,200 at the time of writing.
The current price prints a 7% loss from the month's opening. Though, it's hardly a cause for concern as the price is holding the USD $10k psychological price point.
Something fun to check out is the Crypto Fear and Greed Index from alternative.me. It's a measure of Bitcoin sentiment.
Interestingly, the index was in the 'overbought' territory before the dip occurred earlier in the month. But of course, correlation does not equate to causation so be sure to do your own research.
Microstrategy's Groundhog Day

For those with a keen eye, we reported in last month's newsletter that Nasdaq-listed Microstrategy purchased 0.1% of the total Bitcoin supply.
On September 14, Microstrategy completed its second purchase. This takes its overall holdings to nearly 0.2% of the total supply.
"To date, we have purchased a total of 38,250 bitcoins at an aggregate purchase price of $425 million, inclusive of fees and expenses," tweeted the Microstrategy CEO, Michael Saylor.
Later in the month, Saylor pointed out that while the recent acquisition of Bitcoin was carefully orchestrated over time, the company could liquidate USD $200m on a single day.
Though, the CEO is 'pretty confident that Bitcoin is less risky than holding cash, less risky than holding gold.'
Which Digital Currency Does Jack Dorsey Think Is The Strongest?
If you're not familiar with the name Jack Dorsey, let me substitute it with another: Twitter.
Jack is its CEO.
In an interview with Reuters, Jack mentions that the "internet warrants a native currency and that Bitcoin is probably the best manifestation of that thus far."
In the interview, Dorsey also spoke on the need for digital currencies to work towards intuitive use.
He pointed to time and efficiency as the major hurdles blocking a user's convenience and usage of digital currencies.
When Reaching Capacity Is a Good Thing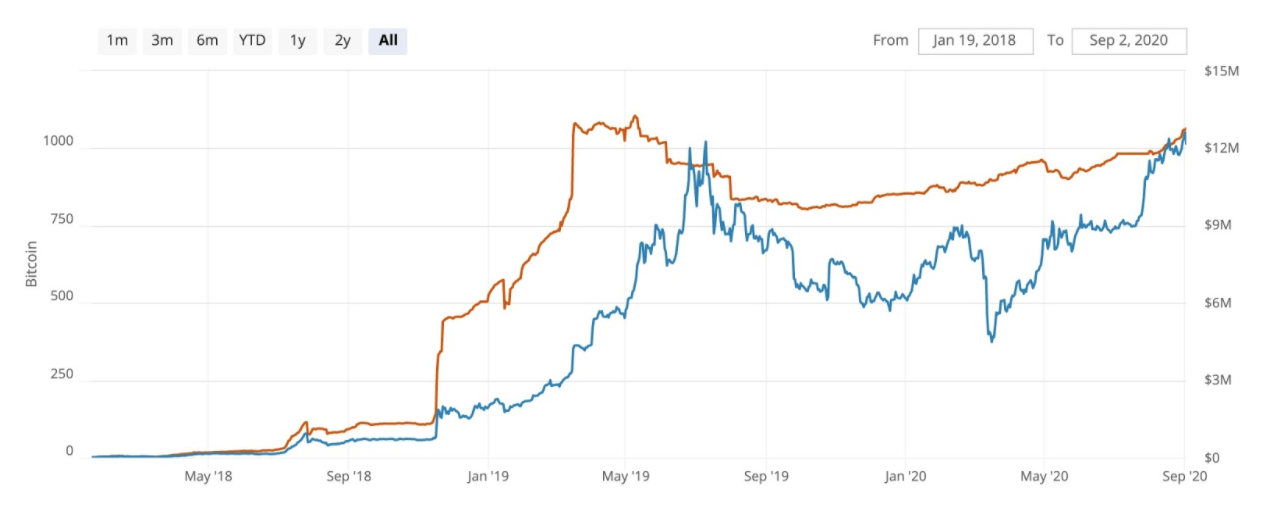 You've probably heard of the lightning network. It creates a secondary layer on top of the Bitcoin blockchain to circumvent overcrowding transactions on the entire network.
Well, the total capacity, sometimes referred to as "Total Value Locked" (TVL) just set another record high in September.
Coindesk mentions that Bitcoin's recent price appreciation has helped boost the TVL. You can see this in the chart above, where the price of Bitcoin (blue) is mapped against TVL (red).
Now For Some Fun: Are You An Angel Or A Devil?
Every so often, these rules circulate around the community, and it's not such a bad guide for TL;DR newcomers to the space.
We'd love for you to read through this list and comment below with a time you've broken a rule and it backfired.
We'll publish the one that gave us the greatest chuckle in the next newsletter.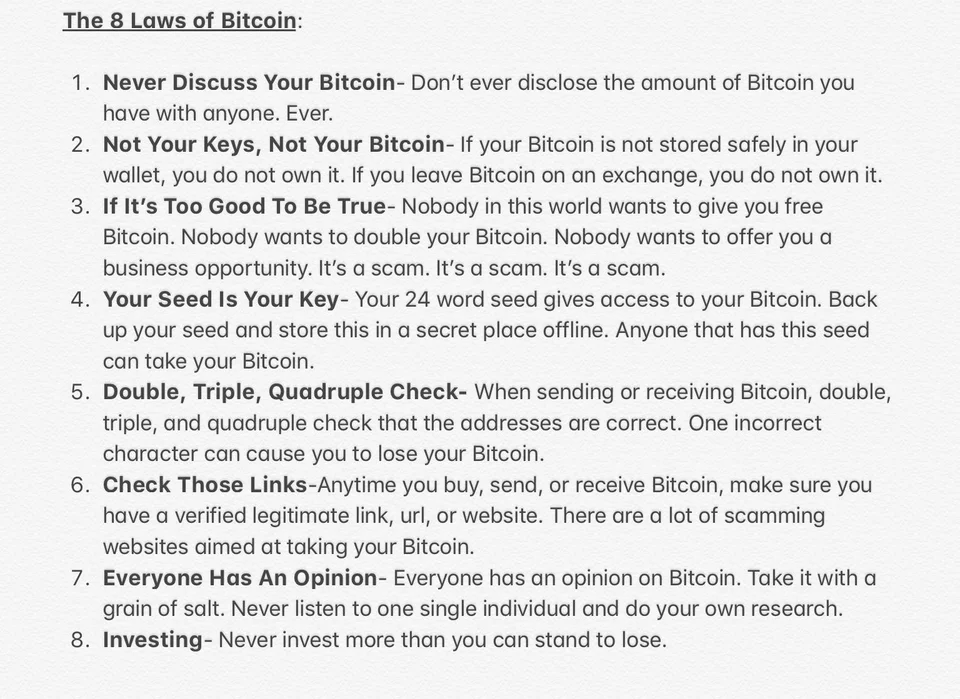 From Around the Web…
Total Value on Bitcoin's Lightning Network Sets Another Record High Amid Market Rally
Kazakhstan is negotiating a Gigantic Investment in Cryptocurrency Mining worth $ 714M
New Bitcoin bull run? Whales and institutions accumulating, data shows
Community-Funded Bitcoin Awareness Campaign Unveiled In Hong Kong