February 2021 for bitcoin marked a significant month in the cryptocurrency's relatively short history, as announcements from some of the most influential companies further demonstrated the growing interest and adoption of bitcoin. The latest round of announcements from institutions and investors alike has helped further consolidate bitcoin as an adopted digital store of value with increasingly growing mainstream acceptance. This month in particular saw the price of bitcoin reach a new historic high, as the growing relevancy and value of bitcoin further consolidates its standing in amongst a diversifying and changing digital payment landscape.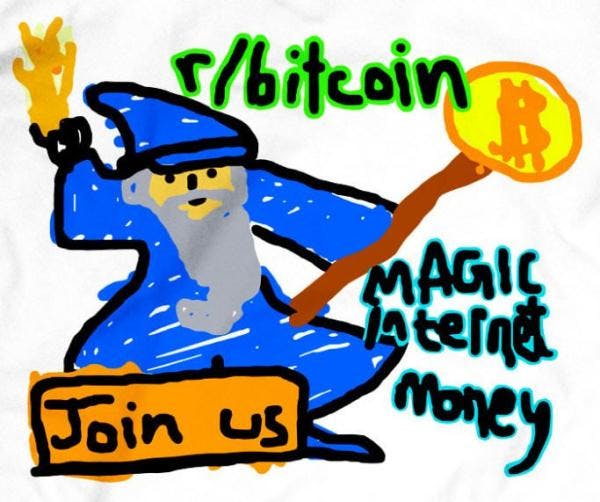 Elon's in
Elon Musk announced that his electric car company Tesla bought $1.5bn (approx. $1.9bn AUD) worth of bitcoin, and is to date the biggest bitcoin investment ever made by a singular company. Tesla furthermore announced that it will further accept bitcoin from customers looking to purchase Tesla products. The investment looks to be a strategy in providing a better form of liquidity and asset performance against the sluggish growth of the fiat dollar in both the short and long term. The adoption of bitcoin to the company's balance sheet has signaled a massive show of confidence for the cryptocurrency, and has already lead to further interest and adoption from other companies in its wake.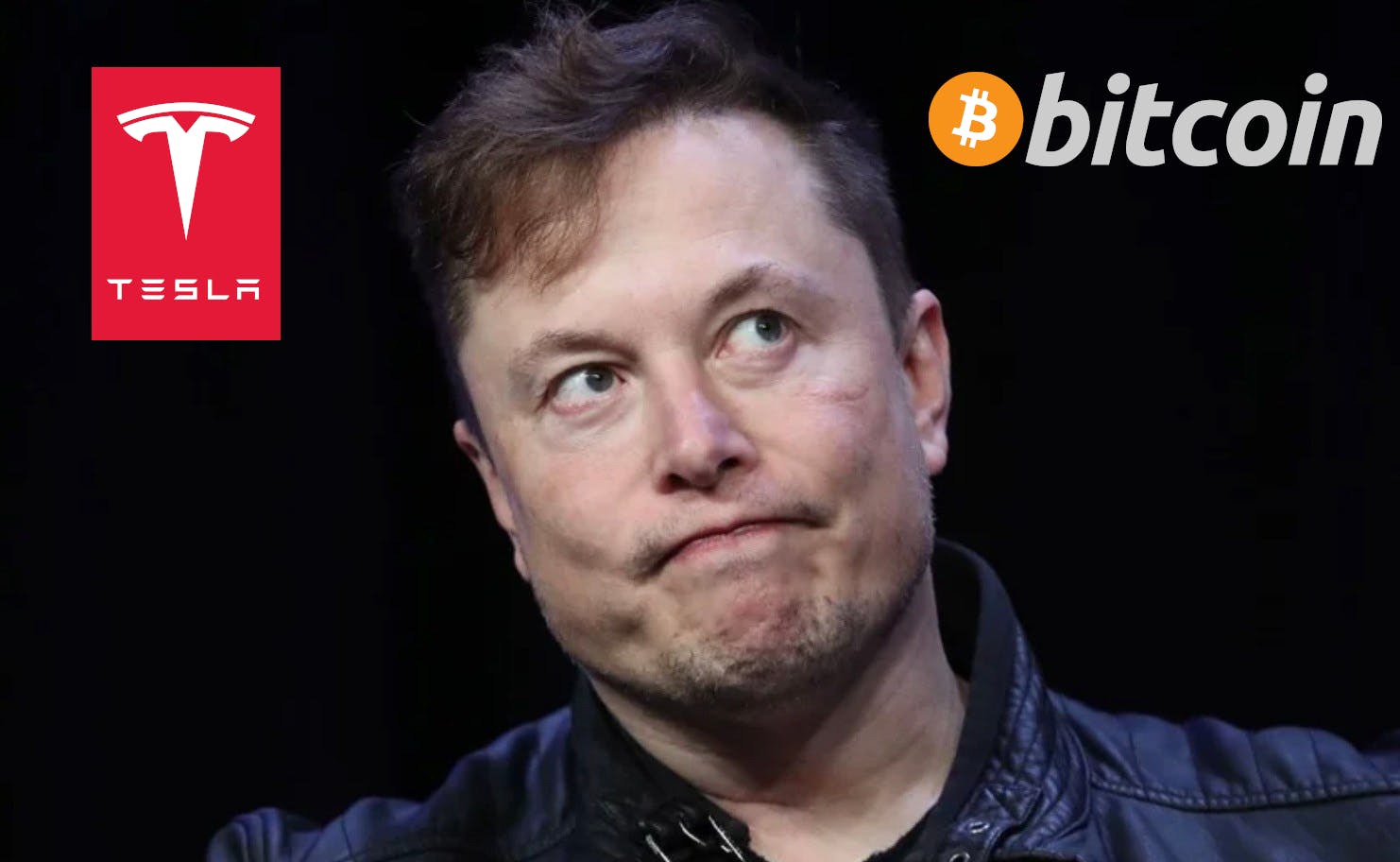 The announcement proved to be somewhat surprising given Musk has historically being relatively non-committal and adoption shy of bitcoin in the past (he was a founder of PayPal after all). The update of his twitter bio to simply #bitcoin a short time before the announcement certainly wet the appetite of the bitcoin community as to whether he had invested or was simply postulating.
There's still plenty of seats on this rocket ship
Whilst some companies regard bitcoin too speculative at this stage to invest, there were many other company announcements throughout February that lent support in the wake of Tesla's announcement.
MicroStrategy announced another significant acquirement of bitcoin with its further purchase of $1bn's worth. The CEO of MicroStrategy Michael Saylor has been a strong advocate and supporter of bitcoin, who furthermore signaled his intent to continually invest in bitcoin over time as he believes its ubiquity and importance as an asset class will continue to grow well into the future, with the potential to increase its market cap 100 times over to $100 trillion one day.
Square Inc announced a $170 million purchase in bitcoin as part of its ongoing investment into cryptocurrency, on top of its more recent $50 million purchase late last year. Uber, whilst they won't be intermingling their assets and company cash with bitcoin, have considered the possibility of accepting bitcoin payment for Uber ride-sharing. Imagine one day a taxi odometer reading out your mileage in satoshis!
Mastercard announced that they will look to support cryptocurrency on their digital platform, no doubt as an invitation to current card holders to top up on some satoshis should bitcoin get added. This announcement provides further unification of digital assets and its mainstream adoption in providing digital merchants and sellers more options in payment acceptance and consumers more flexibility with payment choices.
BitcoinPaperWallet.com Compromised
If you or someone you know has their bitcoin stored on a paper wallet by BitcoinPaperWallet.com, then it may be wise to transfer either yours or their wallets to a more secure wallet ASAP. Browsing through the coindesk articles this week, my attention was drawn to the following article.

It seems that BitcoinPaperWallet was bought by new owners in 2018 and there have been many questions about stolen Bitcoins since then.
Its best not to use online wallet generators for storing large amounts of Bitcoin. The best way is hardware wallets, offline computer with Bitcoin core or a trusted wallet service, or a multisig solution.
Stories like this is never nice to read about, and further spreads the misconception that bitcoin are only ever held onto until they're eventually lost or stolen. It doesn't have to be that way however, and in some ways the tradeoff to owning bitcoin is that whilst it gives remarkable leverage to complete financial ownership, any negligence on the holders part is dealt with just as harshly.
Bitcoin reaches new highs
Lets finish off with some positive news about bitcoin.
The price of 1 BTC throughout February hit $50,000 USD ($63,000 AUD) and momentarily peaked to $57,000 USD ($73,000 AUD) at around the midway part of the month. This price milestone was considered significant, as bitcoin surpassed the US dollar market capital of 1 trillion for the first time ever. The rise of bitcoin throughout February was largely off the back of the institutional investment detailed above which certainly may has fast-tracked its price rise, as opposed to bitcoin's historically steady crawl and infrequent price spikes throughout the last ten years.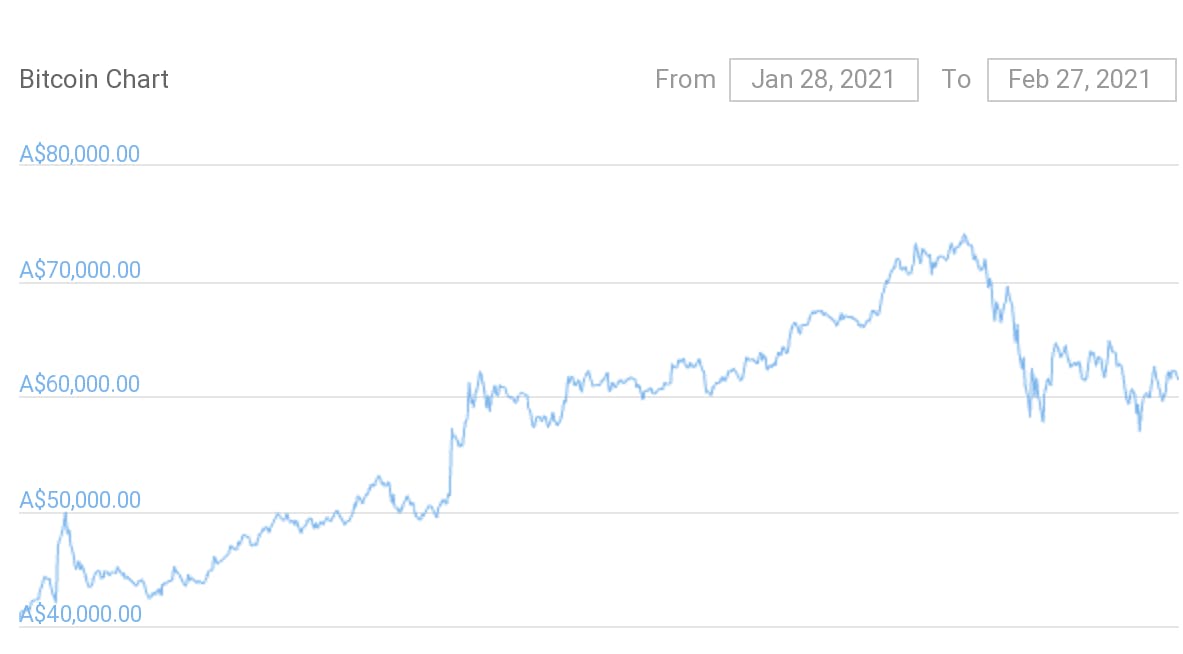 The price of bitcoin has since dipped and currently hovers around the $46,000 USD ($62,000 AUD) mark. So far bitcoin's price has seen a near 30% increase since January, and if February is anything to go by, an exciting 2021 certainly awaits.