Bitcoin Headlines
Feeling time-poor and want to listen to the latest bitcoin news? We hear you! Check out the Australian Bitcoin Podcast's recent news episodes for a summary of the stories below (Episode 22 and Episode 24).
Global News

Australian News

Technical News

Price Analysis – Number Go Up (But Mostly Down)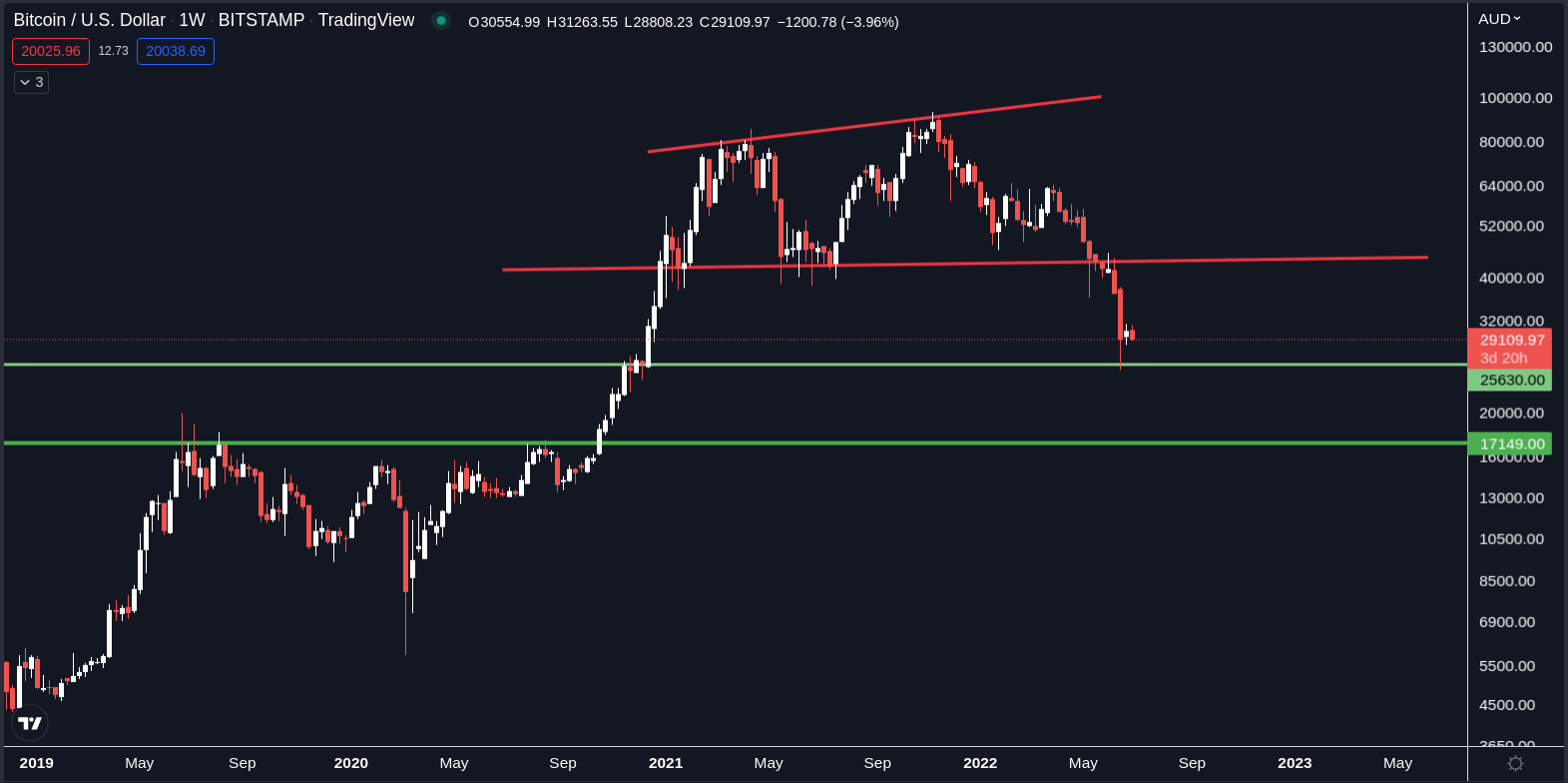 During the first two weeks of June, bitcoin's price rapidly decreased from an initial high of AU$44,521 to a monthly low of AU$24,995. In the final two weeks of June, the price gradually increased until closing the month around AU$29,000. Bitcoin's monthly low of AU$24,995 is in line with strong support that was formed at the peak of the 2017 bitcoin bull market. Having said that, bitcoin is also positioned far below strong resistance between AU$40,000 and AU$50,000.

Food For Thought – Bitcoin's Current Crash is Mediocre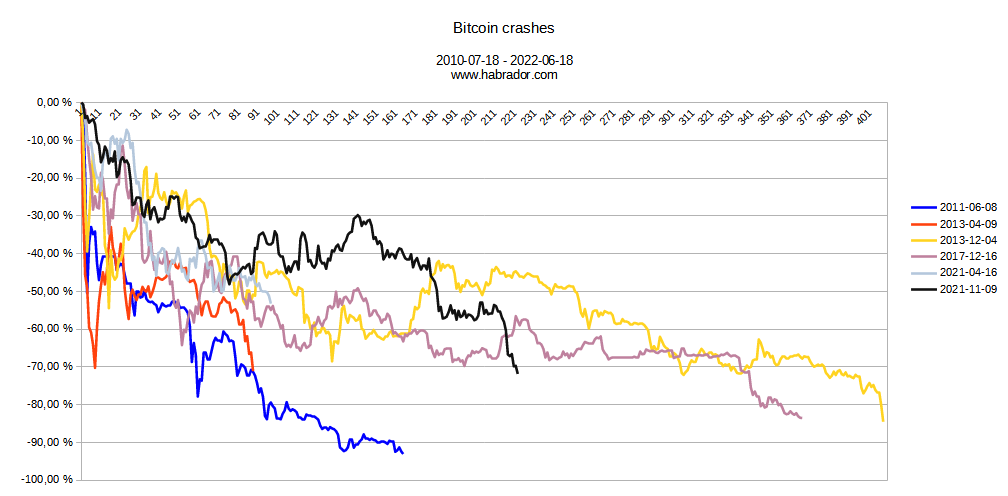 If you're relatively new to bitcoin, then the current price action may seem unexpected or uncharacteristic. Having said that, you've likely also heard long-term bitcoiners lamenting or meme'ing about past crashes (e.g., how long they lasted, how much the price dropped, how regular they were, etc).
So, what does the data actually say? The chart above visually represents the number of days and percentage of value lost during bitcoin market corrections. Relative to past price reductions, the current one is about on par - that is, the price has not crashed any more significantly or for any longer than it has previously.
This probably seems like a "good news, bad news" situation - the good news being that the current price action is normal based on past performance; the bad news is the price crash may continue lower or for longer than it already has. On the other hand, the ultimate upside is that bitcoin's fundamentals continue to grow stronger regardless of its price - so if you're here for the long-term, then the current bitcoin sale is an opportunity and nothing to be concerned about!

HardBlock Careers - Expression of Interest
Interested in joining the HardBlock team? We occasionally recruit for bitcoiners with a range of skills and experiences. Submit an expression of interest if you're keen!