Adoption Scales Tipping in Bitcoin's Favour
The past month has seen several institutions adopting bitcoin into their business model, as well as numerous politicians and athletes deciding to be paid in bitcoin.

In Australia, both the Commonwealth Bank and MasterCard will begin offering bitcoin services to their millions of customers over the following months. The Little Red Door has also become the first South Australian bar to accept bitcoin payments.

In the United States, four mayors have announced they will receive part of their salary in bitcoin – Miami's Francis Suarez, New York's Eric Adams, Tampa Bay's Jane Castor, and Jackson's Scott Conger.

Noteworthy mentions in the sporting realm include the Australian Baseball League's Perth Heat offering their staff and players the option to be paid in bitcoin. The NBA's Houston Rockets also recently announced the same. These two teams are not alone though – NFL Green Bay Packers' star quarterback Aaron Rodgers and Los Angeles Rams' wide receiver Odell Beckham Jr, as well as Major League Soccer star Kieran Gibbs, will all be receiving a portion of their salary in bitcoin too.

Who will be next to adopt bitcoin into their business, or better yet, accept their pay in bitcoin? While receiving an Australian salary in bitcoin is not yet a streamlined process, HardBlock will soon offer automated dollar-cost-averaging (DCA) features that will function in a similar way. Keep an eye out for our upcoming announcement if you're interested in regularly converting part of your fiat salary into hard money!
Taproot Update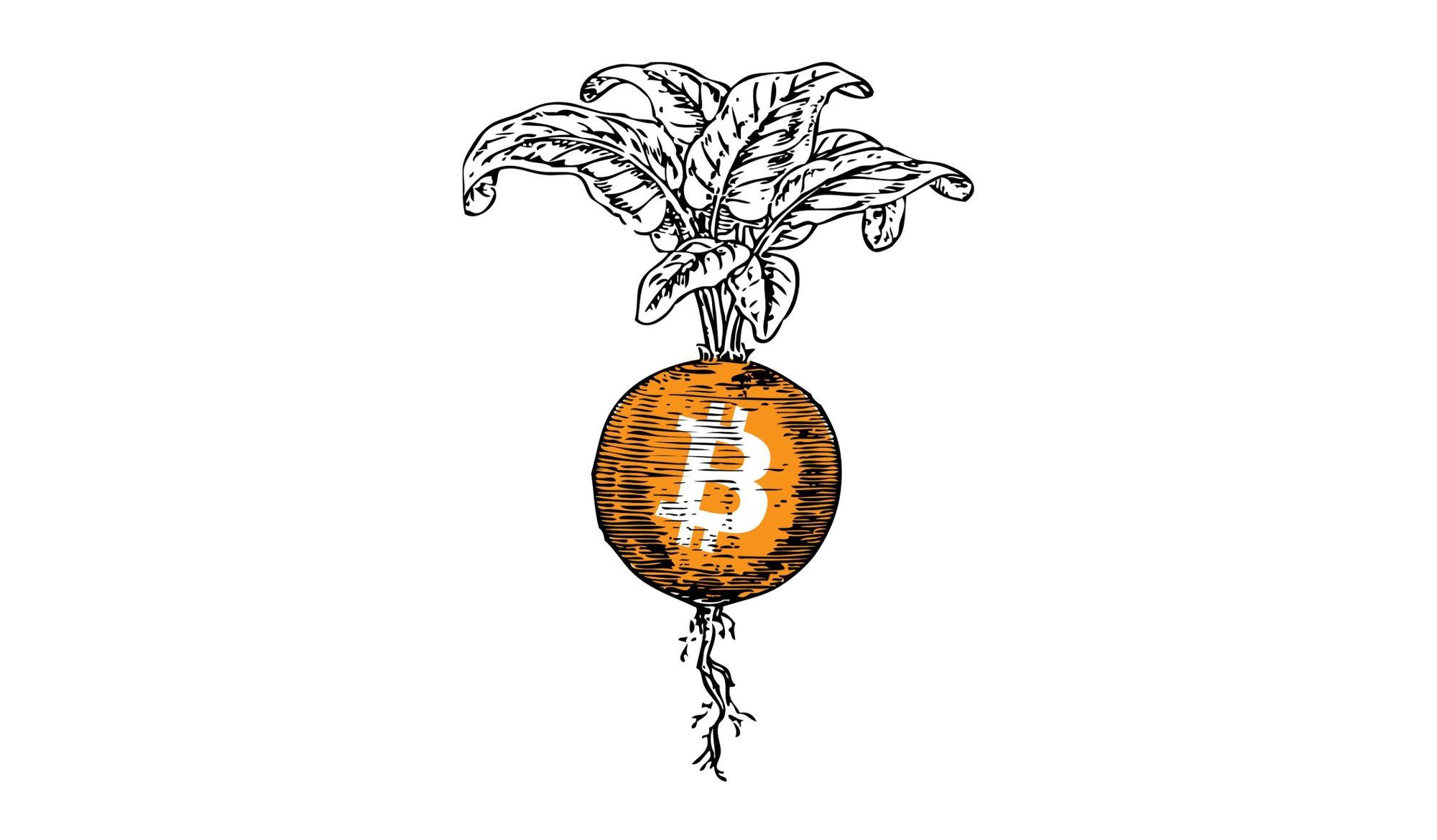 On November 14, 2021 (Block 709632), the Bitcoin Taproot soft-fork went live. This is the most significant upgrade to the Bitcoin protocol since SegWit in 2017. If you're running a Bitcoin Core node, then remember to upgrade to get the benefits of Taproot.

In a nutshell, Taproot will provide the following benefits to the Bitcoin network:

- increased transaction privacy
- improved scalability (including faster transactions and lower fees)
- better smart contract functionality

See our Taproot Explainer to brush up on the details!
Price Analysis – New All Time High (Again!)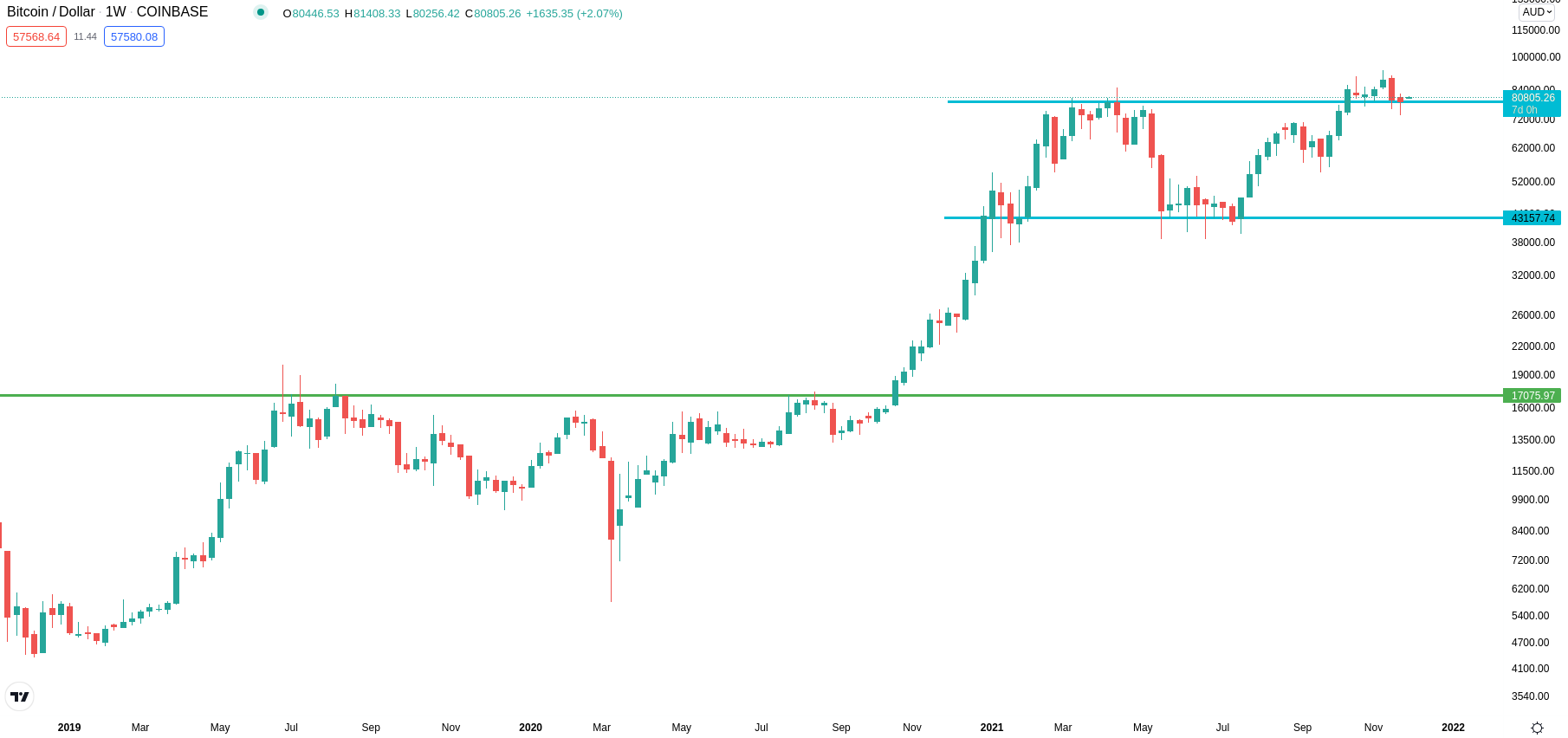 November was another exciting month for bitcoin price action, with new highs being set again in both the Australian and US dollar. Bitcoin briefly reached AU$93,000 at the beginning of the month before consolidating closer to AU$80,000 – this is similar to the price action during October, albeit at slightly higher values. In USD terms, bitcoin reached a new high of US$69,000, greater than the previous all-time-high of US$67,000. After a downturn in price during the last half of November, the price has settled again above the AU$80,000 support level established during October. With recent bullish news, coupled with bitcoin becoming more easily accessible (e.g., through recent ETF approvals), it is possible that bitcoin's price has found a stable low before making its next move up.
On a Lighter Note - The Wrong Kind of Boating Accident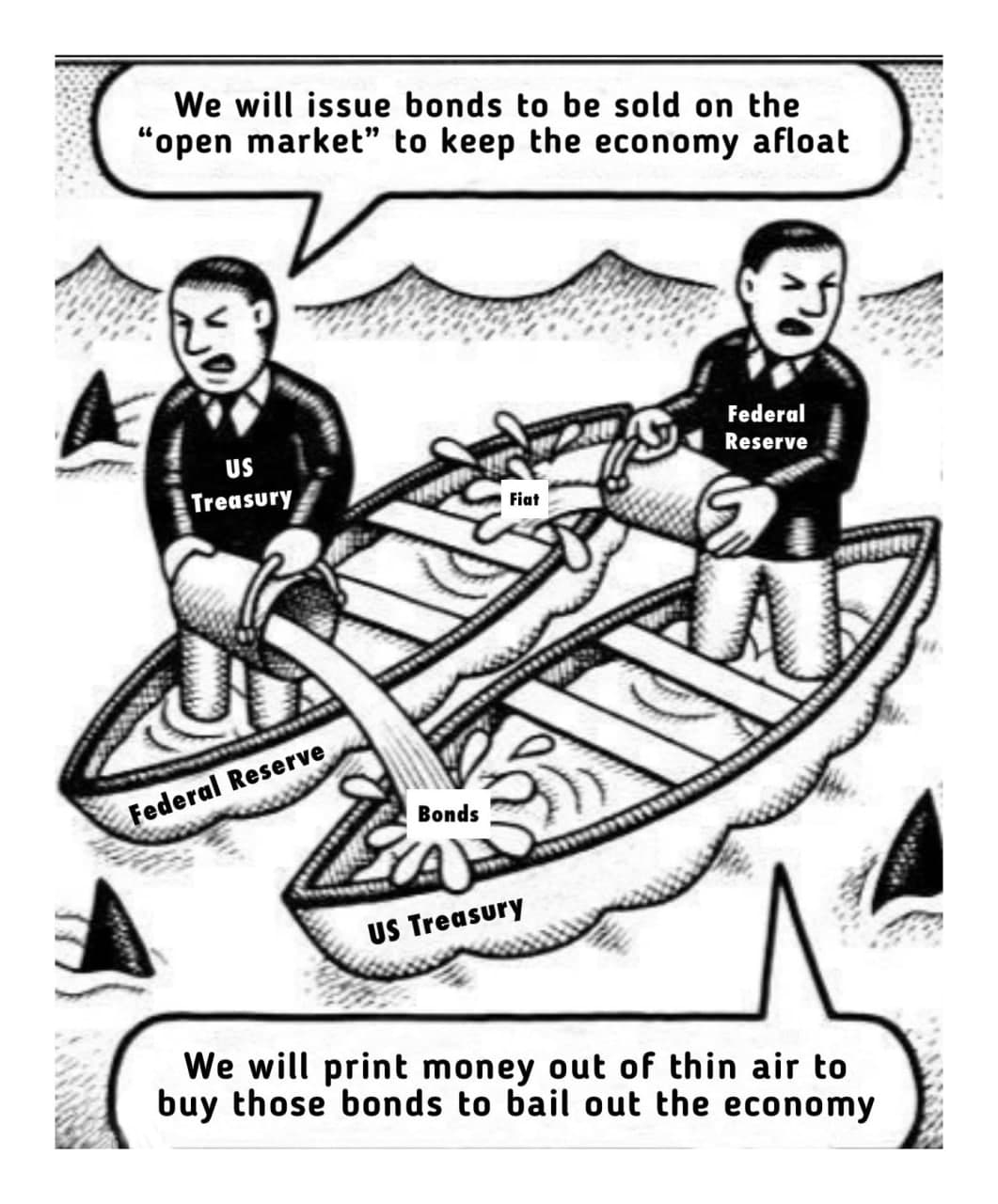 As central banks and governments around the world use the only tool in their kit in an attempt to avoid economic disaster, they are simultaneously setting up the dollar to have the worst kind of boating accident. Luckily, bitcoin is our life raft!
---
Self-sovereign Corner – Upgrade Your Email Privacy
HardBlock aims to help users become privacy-conscious self-sovereign bitcoiners. One way we'll do this is with actionable tips each newsletter to improve your privacy and security. Most think they are too far gone, especially in terms of privacy, but it's important to not let "perfect" be the enemy of "good" – self-sovereignty is an incremental process; make the shift gradually!

We're focusing on email privacy this month to get things started. Why should you upgrade to a private email provider? Simply put, most email services (including Gmail) are not end-to-end encrypted, which means the provider can read your emails, as well as harvest and sell your data. A picture is worth a thousand words – check out the iOS privacy labels of Proton (aka Proton Mail) versus Gmail.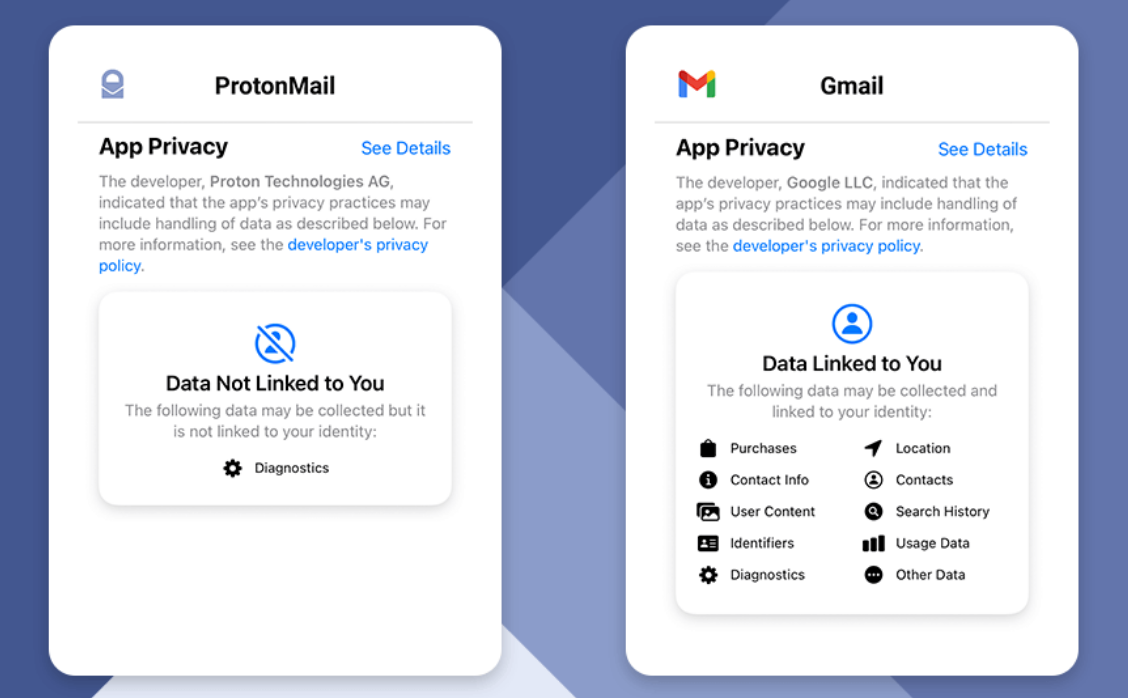 So what steps can you take to improve your email privacy?

1. Sign up for a private email with Tutanota, Proton, or CTemplar. Bonus points if you sign up without linking it to one of your existing emails or phone numbers (which is easiest to do with Tutanota and Proton free accounts, but also possible with CTemplar's paid option)!

As an example, you could sign up with a pseudonymous account like hardblockbitcoiner@protonmail.com or you might use your real name: justin@protonmail.com

2. Sign up to AnonAddy's email alias forwarding service using your private email from Step 1.

For example, if you wanted a consistent username, you would sign up to AnonAddy as "hardblockbitcoiner" or "justin". However, there's nothing wrong with choosing a different username for this step (in fact, using a different name in Step 1 and Step 2 comes with greater privacy benefits).

3. Whenever you provide your email for anything, you can generate a new AnonAddy alias on the fly, rather than providing your private email from Step 1.

For example, if you're signing up to the XYZ Newsletter, you could use the address XYZNewsletter@hardblockbitcoiner.anonaddy.com

Now, whenever XYZ Newsletter emails that address, it'll be forwarded to your Step 1 email (e.g., justin@protonmail.com). If you reply to their email, it'll look like it comes from XYZNewsletter@hardblockbitcoiner.anonaddy.com. This means your private email from Step 1 is never revealed to anyone. Additionally, you can later disable the XYZNewsletter alias if you no longer want to receive emails from that service (or if they subscribe you to spam!).

AnonAddy allows you to generate unlimited aliases on the fly, so you'll never run out of aliases to use. You can re-use old aliases too. For instance, you might use bills@hardblockbitcoiner.anonaddy.com for any service which emails you bills.


What's the point of all this? This set-up provides separation between your primary email address (e.g., justin@protonmail.com) and the email addresses you give out to people and businesses (e.g., *@hardblockbitcoiner.anonaddy.com). Additionally, as these services are both end-to-end encrypted, they offer privacy and security benefits over most mainstream services (e.g., Gmail).

This may seem overwhelming, but remember that privacy is an incremental process. There are benefits from just following Step 1, so take a few minutes today to get started!

Please note that we are not paid to advertise any of the above services – they are just our suggestions based on research.